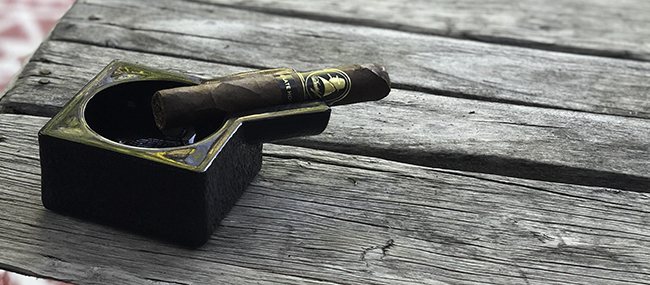 Davidoff Cigars are famously well-constructed and are most certainly some of the most premium sticks on the market today. The Davidoff Churchill Late Hour is a relatively new blend from them, using an Ecuadorian wrapper, Mexican San Mexican San Andres Binder, plus Dominican and Nicaraguan Filler.
The wrapper is silky-smooth, and it's these soft, smooth wrappers that are one of my favorite things about Davidoff, in general. Once lit, the cigar has flavors of pepper and bitter dark chocolate with really great smoke output. As you smoke, the pepper mellows in favor of roasted peanuts and the cigar remains well-built and full flavored throughout.
I smoked a Late Hour Robusto size, a 5″x52 stick that will run you about $20. The Late Hour is available by the box from Davidoff Geneva.